Drone Photography Adelaide
Capturing Breathtaking Moments From Above With Stunning Visuals & Creative Cinematic Footage
Take Your Marketing & Promotional Materials To New Heights
Capturing amazing aerial photography, cinematic footage or live streaming your event from above is simple, easy and cost-effective with SA-UAVs creative drone services. Gone are the days of having to pay thousands to hire a plane or helicopter for stunning aerials; let our aerial experts help elevate your marketing and promotional materials and bring your creative vision to life.
Marketing & Content Production
Cost Effective Marketing & Promotional Videos
Hiring a drone allows you to capture stunning aerial footage and is a quick and easy way to shoot quality marketing or promotional materials. Our expertise in drone photography and videography, combined with the unrivalled agility of our drones, allows us to bring your project to life and capture stunning content in a way that leaves a lasting impact on your audience.
No Terrain Too Challenging
No terrain is too challenging for SA-UAVs. Our team can film virtually anywhere, be it over the ocean, in remote areas or on rugged terrains. Our commercial drones provide the flexibility to capture shots from unique angles, allowing us to showcase your product, project or location in the most captivating way.
High-Speed Drones
When it comes to capturing speed, versatility and performance, our high-speed drones are perfect to showcase your product's dynamic capabilities. Our commercial drones can fly at speeds of up to 100km/h, allowing us to effortlessly keep pace with even the fastest cars, boats and bikes.
Whether it's filming a performance car speeding around the track, a boat gracefully slicing through the waves, or a motorbike navigating sharp turns, our high-speed drones ensure that your promotional material showcases sheer excitement and adrenaline-fueled moments with exhilarating detail, precision and finesse.
Hi-Tech Equipment
Our drone pilots have a wide range of commercial drones and use cutting-edge camera lenses and technology to produce professional ProRes, 4K video footage and aerial photographs to showcase your product.
From Above & Beyond – Showcasing Properties In A New Way
Drone photography and footage has helped to revolutionise real estate marketing. Here at SA-UAVs, our team regularly work with commercial and residential real estate agencies, property developers and architects to help create stunning visuals that showcase buildings, their surroundings and proximity to other facilities such as schools, shops, beaches, parks etc.
Real Estate Agents
SA-UAVs offer competitive real estate packages to shoot drone photographs and/or footage. Our highly creative team can provide plenty of ideas to help you showcase a property in a unique way. From aerial photographs to show the size and location of a block of land to more immersive video footage that showcases expansive gardens, pools or panoramic views, the team at SA-UAVs know how to bring a property to life.
Property Developers & Architects
Our experienced drone pilots regularly work with residential and commercial property developers and architects to help showcase projects. From aerial drone photography for marketing and promotional purposes to tracking and documenting project progression with captivating time-lapse or hyperlapse footage, our team has the skills and equipment to create spectacular visual impact.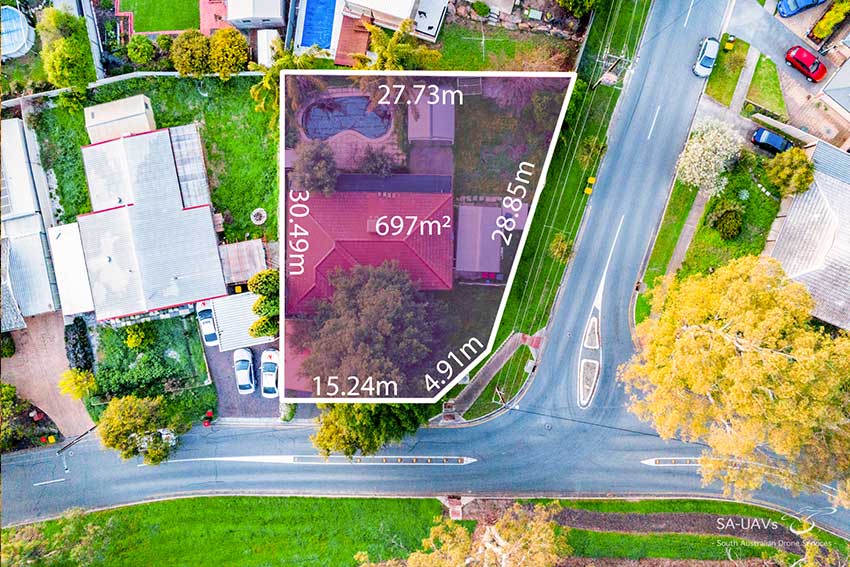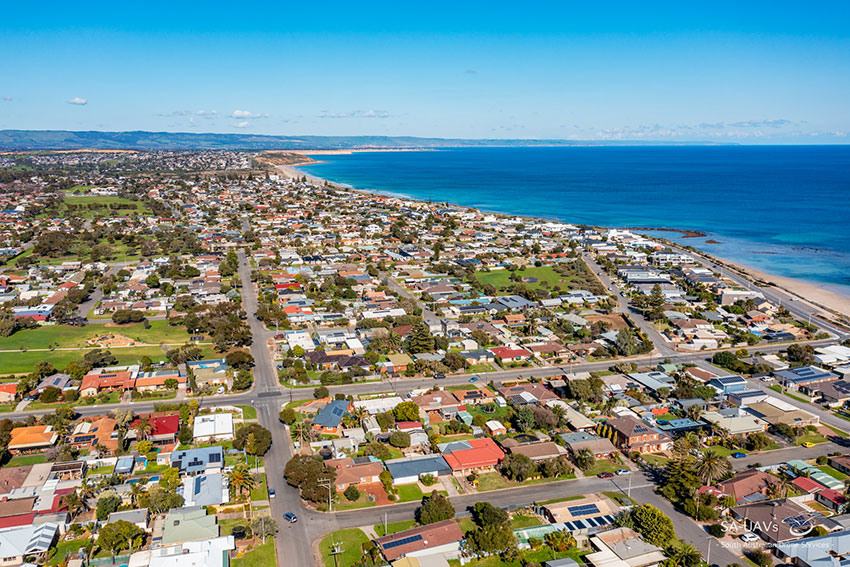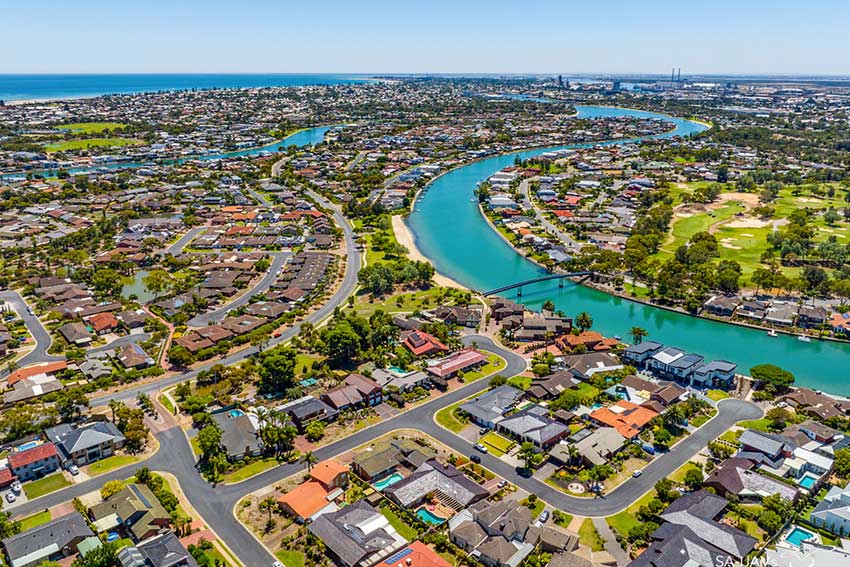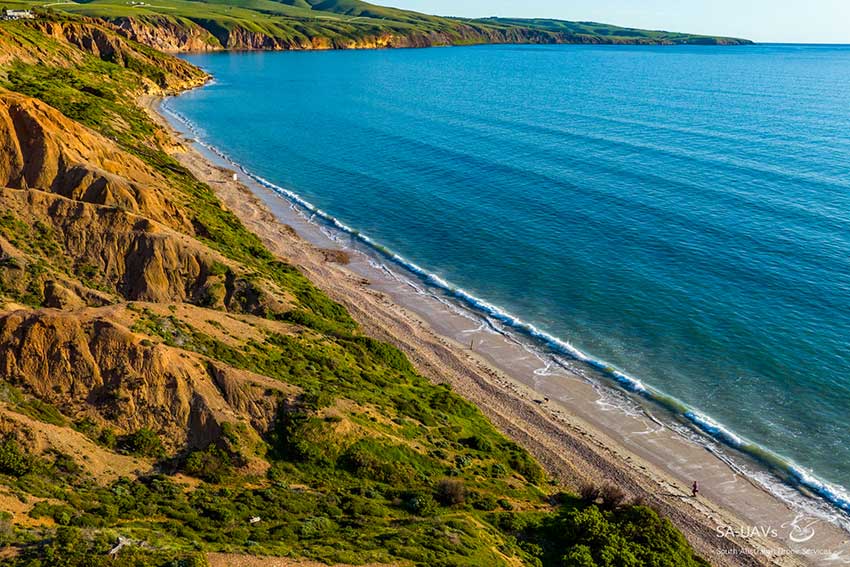 Sky High Creativity
Aerial videography requires creativity and an artistic eye to capture compelling shots. Our drone pilots specialise in aerial cinematography and are highly skilled at capturing breathtaking footage from creative angles and using specialist framing techniques to enhance the visual appeal of your footage.
CASA Certified Drone pilots
Safe & Compliant with $20m public liability insurance
ProRes, 4K Ultra HD
Stabilised cameras for smooth, seamless footage
Unrivalled agility and precise positioning
Choice of raw or edited footage
Commercial Drones
SA-UAVs continually invest in the best commercial drone equipment and have a selection of DJI Mavic, Inspire & Matrice series drones equipped with different cameras and lens options. Our team have the capability to film all day to ensure we deliver high-quality, sharp, clear images suitable for film and media when and where it matters.
We Take Care Of Everything
Outsourcing aerial filming to the team at SA-UAVs saves you time, effort and money. We can handle all aspects of the operation, including safety and compliance, flight planning, equipment setup and video editing. This frees up your time and resources so you can focus on other critical areas of your project.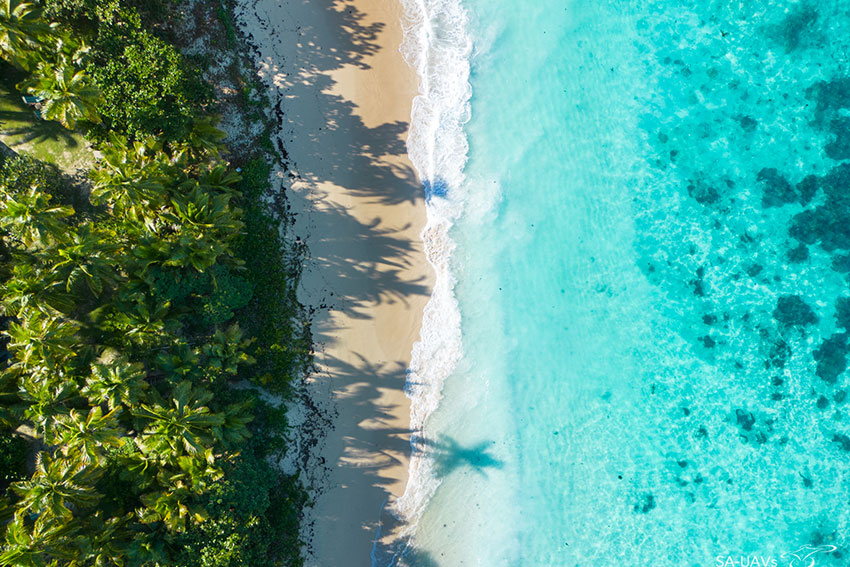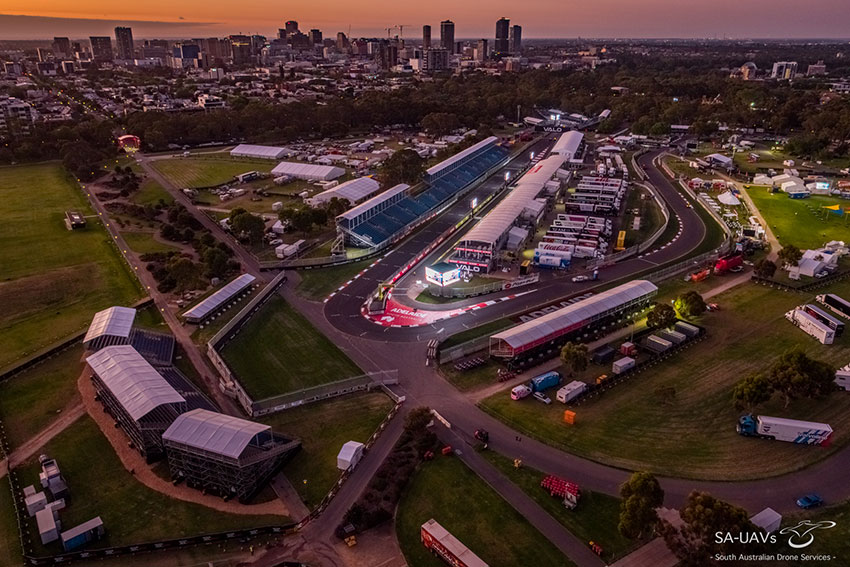 Bringing You A Birds Eye View Of The Action
Are you looking to add a little wow to your product launch, event or concert? Then why not hire a drone to film or live stream your event? SA-UAVs drone operators excel in capturing and documenting a range of different events. Our drones provide a unique vantage point allowing you to capture the venue, decorations and crowd and feel the atmosphere at the event.
Immersive Event Coverage
Our drones can quickly cover huge distances and fly up to 7km within line of sight, allowing you to capture dynamic shots of large events in action. Whether it's a corporate event, music festival, sporting event or wedding, our drones can capture the occasion's energy, scale and excitement and provide an immersive visual experience.
Memorable Moments
Our drone photography and videography can capture memorable moments in a unique and creative way. We can record grand entrances, performances, firework displays and provide footage to produce a highlight reel to create a real buzz on social media.
Capturing A Project In Motion
Hyperlapse photography is a great way to capture and showcase the progress of a project or event over time. Unlike time-lapse photography, which uses static imagery, hyperlapse photography is dynamic and uses movement to capture more visually immersive footage.
Fast, Powerful Storytelling
Hyperlapse photography shows the transformation that happens during a project and is regularly used for building, infrastructure and production projects. It captures and condenses hours or days of footage taken at specific intervals into a short video to showcase and visually document the project from start to finish. Hyperlapse photography is a powerful storytelling tool and ideal for capturing dynamic short or long-term projects.
Drone Photography Adelaide
Professionalism & Excellence To Deliver Exceptional Results
When you use SA-UAVs, you can expect professionalism, creativity and a commitment to delivering exceptional results. Our track record of satisfied clients speaks to our dedication to excellence in every project we undertake.
Call us today to chat about your drone photography and videography needs.