Drone Mapping & Inspections
Providing Safe & Cost-Effective Commercial Drone Services For Industry
Industrial Drone Services
The team at SA-UAVs have been helping industries with commercial drone services for over seven years. Our commercial and thermal drones have been helping businesses, miners, farmers, utilities and emergency services across Adelaide and Australia with inspections, stockpile surveys, 3D modeling, environmental monitoring and search and rescue.
Why Hire A Commercial Drone?
SA-UAVs commercial drone hire provides a safe, cost-effective and efficient solution for a wide range of industrial applications, including agriculture, construction, mining, energy, infrastructure and more.
Accessibility
Whether it's inspecting wind turbines, surveying landscapes or mapping intricate environments, SA-UAVs drones provide unparalleled accessibility and manoeuvrability in areas that are difficult or dangerous for humans to reach. Our commercial drones can manoeuvre through tight spaces, fly at differing altitudes and capture detailed images from virtually any angle to make inspecting and managing your assets quick, easy and safe.
Minimise Risk & Enhance Safety
Drones come into their own where health and safety is concerned. Using a drone can significantly mitigate risk to humans in hazardous or elevated environments. All our operators are CASA (Civil Aviation Safety Authority) certified, and our commercial drones provide a cost-effective way to inspect, monitor and gather data without compromising safety.
Fast & Efficient Data Collection
Hiring a drone can significantly reduce the time required for data collection and analysis. Our hi-tech drones have the speed and agility to cover large areas quickly and efficiently for mapping, surveying (with professional surveyors) and inspections to save you money and enable fast and effective decision-making.
Precise Data Collection
Our commercial drones are equipped with high resolution cameras, thermal sensors and specialist measuring equipment to collect detailed imagery for accurate and precise mapping.
Drone Surveys & Inspections
Drones are particularly beneficial for inspecting tall structures or assets in hard-to-reach, confined, hazardous or unstable locations, including dams, mining sites or remote areas.
Recorded And/Or Real Time Drone Inspections
Drone surveys or inspections are recorded and/or broadcast live, so you'll have a visual record of inspections and can conduct real-time investigations for fast, critical decision-making.
Drone Inspections – Infrastructure & Utilities
Our commercial drone operators regularly inspect bridges, telco towers, wind turbines, pipelines, solar farms and other critical infrastructure for damage, deterioration or maintenance planning. Our drones capture high resolution imagery or video, providing visual data for condition assessment and identification of problems.
Industrial Drone Inspections
Drones are a great tool for inspecting industrial facilities, such as factories, refineries, or storage tanks, for maintenance, safety or compliance purposes. Our thermal imaging cameras can identify energy efficiency in buildings, heat leakage, electrical hot spots, solar panel performance, equipment malfunctions or structural/façade defects without putting personnel at risk.
Agricultural Drone Inspections
Our drone pilots regularly work in agriculture to monitor crop health, count tree canopies, identify pest or disease outbreaks, optimise irrigation and fertiliser application, and assist with livestock management. Our drones offer minimal noise disruption, are environmentally friendly (compared to traditional inspection methods) and are non-invasive.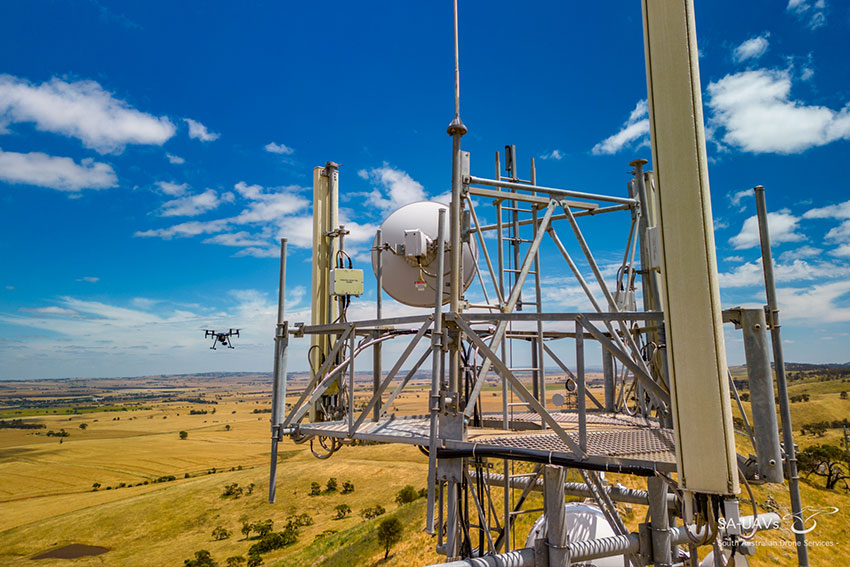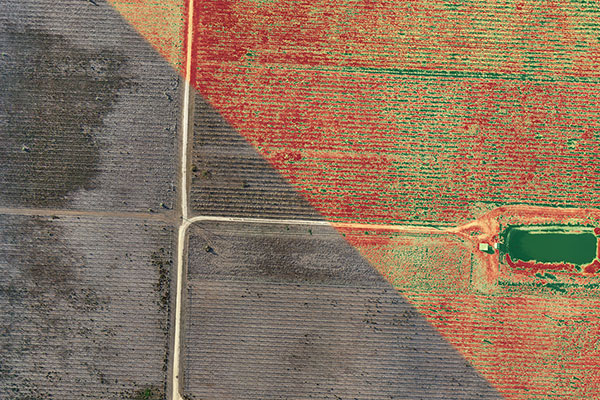 Drone Mapping
Our commercial drone pilots are experts in 2D mapping and 3D modelling and can quickly and effectively collect data for mapping and inspection purposes. Our drones are flown across the survey area, and the data is then processed using specialist software to create accurate maps, 3D models or digital elevation models (DEMs), which can be integrated into your internal workflow for comprehensive analysis.
Construction Mapping
Our drones can be used for monitoring construction progress, topographic mapping, capturing imagery for rendered visualisations and assisting with earthworks calculations and excavation volumes. Aerial imagery and 3D models generated by our drones can be shared with architects, engineers, contractors and clients, allowing for effective decision-making and better communication with stakeholders.
Mining & Quarrying
Our mapping drones are regularly used in mining and quarrying applications to calculate stockpile volumes, excavation quantities and help with material planning and operations.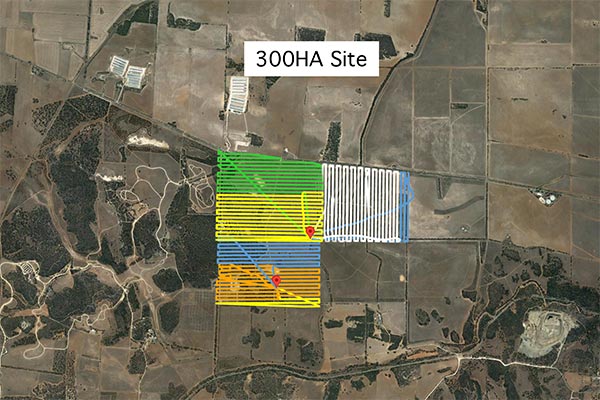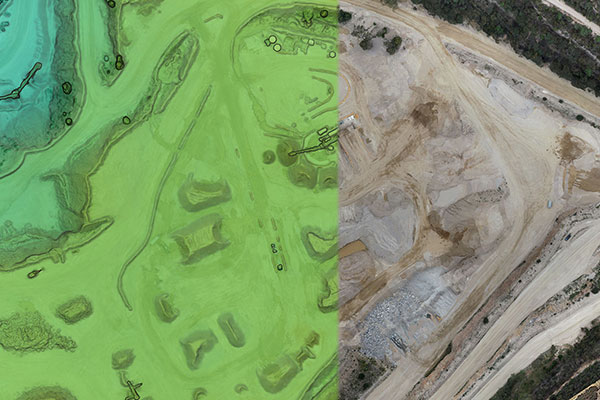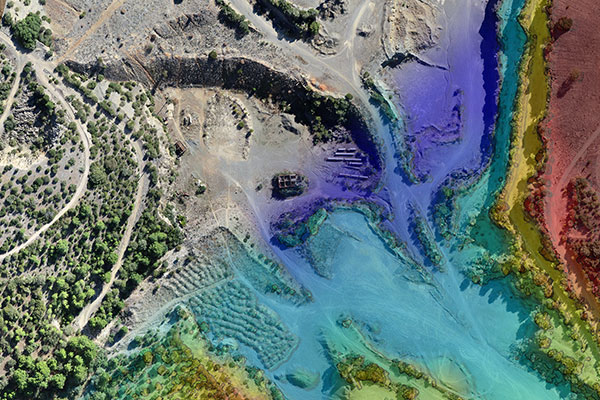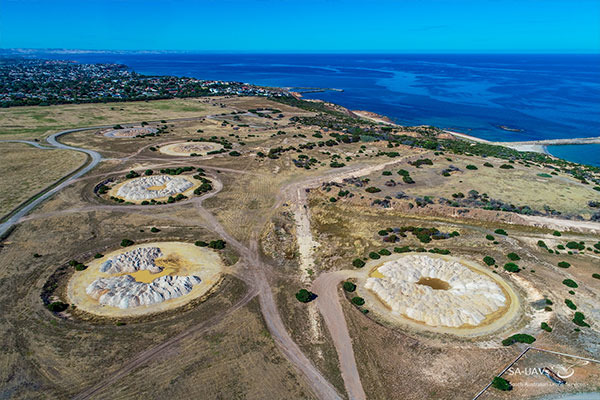 Emergency Services – Thermal Drones
SA-UAVs are proud to support our first responders and can provide a range of drone services to assist in emergency and search and rescue operations. Our thermal drones can be mobilised in minutes and quickly cover large areas to provide real-time thermal imagery and video streaming for analysis and rapid decision-making. From monitoring flood water or fires to searching for missing persons or pets, the team at SA-UAVs are always on hand to help when you need it most.
Insurance Assessments
If you are an insurance company and need a quick and cost effective way to document and assess damage, then the team at SA-UAVs are here to help. Our commercial drones can be quickly and safely deployed to record high resolution aerial images/footage to assess crop damage, fire damage, flood damage, roof damage or inaccessible locations with fallen trees or powerlines.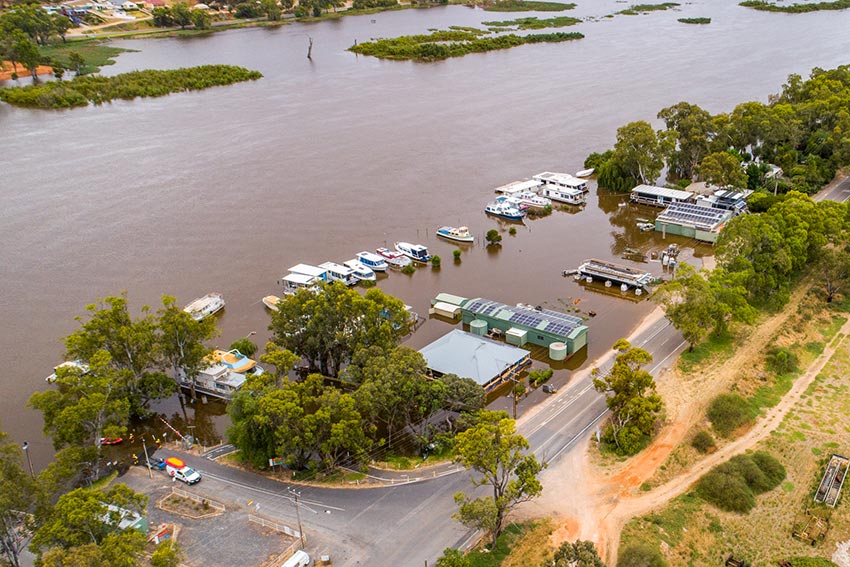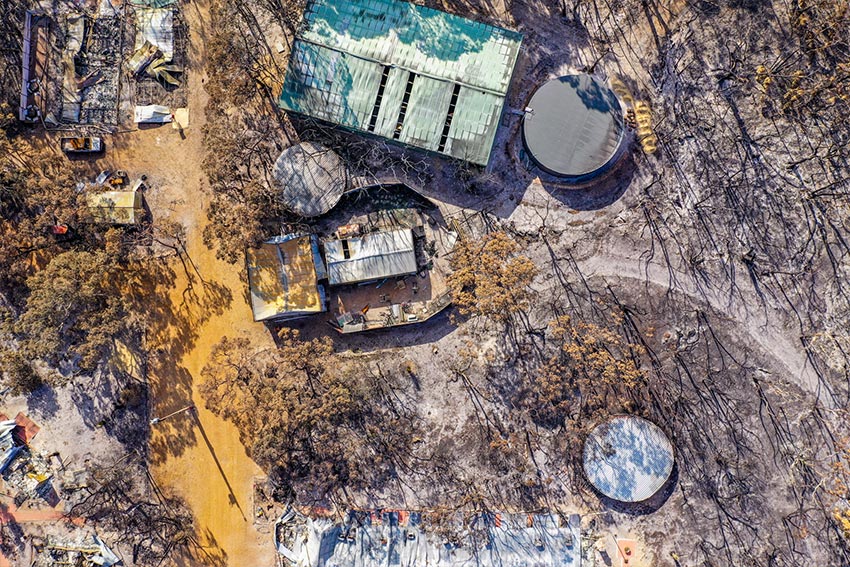 Whether you need precise mapping, detailed inspections or live aerial footage for decision making we have the expertise, experience, and state-of-the-art equipment to handle your requirements, so please get in touch to discuss your project.