Construction Drone Photography Adelaide
SA-UAVs are South Australia's experts in construction drone photography Adelaide. We pride ourselves on filming & producing the highest quality aerial photography and videography in Adelaide. With more than 10 years of experience in photography, our chief pilot, Rene Schroeder, loves bringing his passion for photography & videography to life. Rene is also qualified in the mechanical industry, with more than a decade's experience working on large construction and infrastructure projects. This unique combination of expertise means he knows what angles produce the greatest visual representation of the site below to help you track the construction's progress, as well as identifying any infrastructure discrepancies. Our team works closely with engineers, construction, in the oil, gas, and maritime sectors to deliver striking and detailed photography, as well as drone mapping data.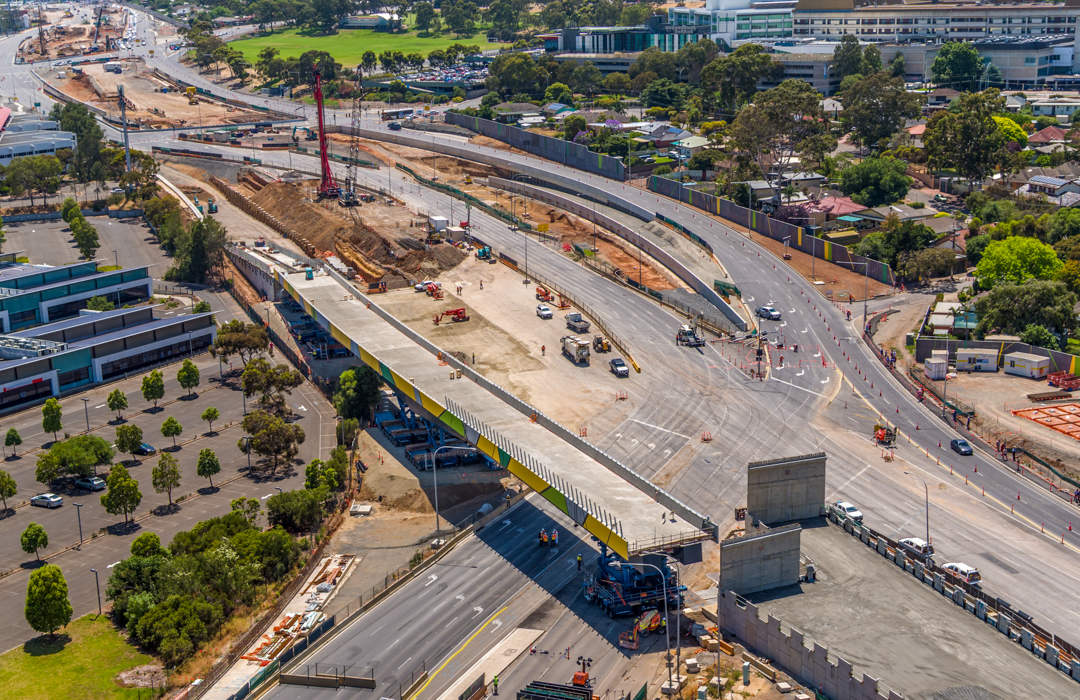 SA-UAVs Drones
For construction drone photography Adelaide, new drone technology has allowed us to take high definition imagery and videos from lower heights, giving project managers access to views of their site that would otherwise be impossible to see. This enables us to complete structural inspections of the job site, provide project updates, and create 2D maps and 3D models for our clients. Our drones have the ability to capture high-quality maps for just a fraction of the cost of traditional methods, such as manned aircraft, and at a much higher resolution than satellites. Additionally, unlike satellite data, which can take months to become available, SA-UAVs can fly on demand and deliver maps within 48-72 hours, depending on the size of the area. This also gives us access to areas on a construction site that would generally require the use of expensive safety equipment, or require a worker to reach dangerous heights.
Our Construction Drone Photography Adelaide Capabilities
If your industry needs construction drone photography Adelaide, you can't go past the team at SA-UAVs. We're fully insured and certified by the Civil Aviation Safety Authority (CASA) to fly unmanned aerial vehicles in Australia. Our drones have the ability to reach up to 400ft above ground, and fly in winds of up to 36km/h, or 19kts. Australian aviation regulations also require operators to keep a minimum of 30 metres distance from other people and properties outside of the project – you can rest assured knowing we have the experience and technical solutions to get the shot you need from a safe distance. As each project is different from the last, we tailor our costs to your specific needs to ensure we are providing you with the best price, highest quality product, and safest environment. For safe, efficient, professional, and reliable construction drone photography Adelaide, SA-UAVs are the team you need.